Helge C. Balzer
Freelance Illustrator / Concept Artist
Illustration, Concept Art, Art Direction
Studied Concept Art, 3D Animation and VFX at the Hochschule für Film und Fernsehen – Konrad Wolf, Babelsberg
Diploma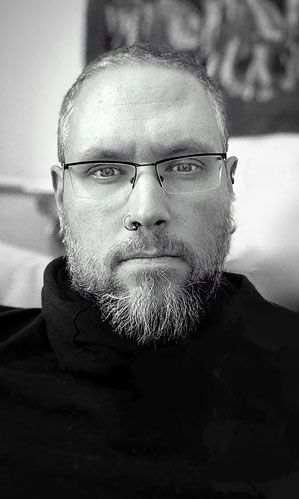 Artist Biography: I was born in cultural boring northern Germany. Maybe that's why as a teenager I made short films/advertising spots and worked as a storyboard artist. And therefore I later studied 3D animation and concept art at the Film University*. I then worked as a matte painter, sculptor and animator for two years. After that I was hired as a concept artist for numerous international game productions. Beside that I created several short films as a director, production designer and producer. I live in Germany. I'm offering service as a freelance illustrator, concept artist and art director in the entertainment industry.
*) Hochschule für Film und Fernsehen Konrad Wolf, Potsdam Babelsberg